Meet BAKBŌN
BAKBŌN is an adjustable, hands-free tool to help you keep your spine in a neutral position, promoting better posture and back health. This patent-pending technology is the best posture device for more powerful workouts, enhanced physical therapy and recovery, and daily use at your home or office.
USED BY REHAB & SPORTS PERFORMANCE PROFESSIONALS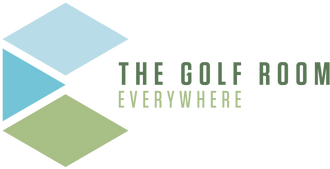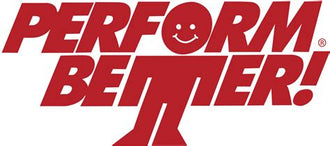 Versatile, Lightweght & Effective
Daily Posture Correction
Proper posture is important, especially as we age. Benefits of good posture include improved balance, lung/breath efficiency and energy. When wearing BAKBŌN, you are training your brain and body to recognize and repeat proper form, not relying on the device to do it for you.
More Powerful Workouts
BAKBŌN helps you find your neutral spine position when you need it, protecting your spine and activating your core.
Physical Therapy & Recovery
BAKBŌN is a long-overdue evolution of the dowel rod, allowing professionals to accelerate motor learning, freeing your eyes and getting more done in less time.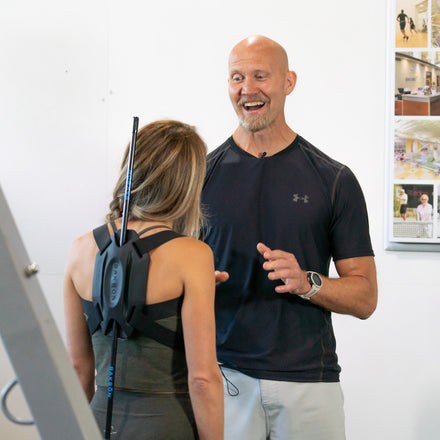 Want BAKBŌN in your business?
Offering your clients and patients the best tools to strengthen their bodies both at your office or gym and at home is essential. We work with physical therapists, chiropractors, personal trainers and fitness coaches to support their communities. Whether your client is in rehabilitation from injury, surgery, or an accident, or they're training to strengthen their core and posture during workouts, you can offer them a BAKBŌN Posture & Spine Cueing Device. Learn more about our reselling program and start offering BAKBŌN to your clients and patients.
Clinically Tested
"As a regular user of the BAKBŌN, it makes achieving neutral spine easy and functional for my patients. From using it with high level athletes to the aging population, BAKBŌN provides the user feedback and the ability to work independently through exercises while simultaneously achieving neutral spine. It's ability to give external feedback while freeing the hands during movement provides a new lens in how we prescribe exercises for our patients."
– Ryan Cummings, Clinical Specialist and Director of the Johns Hopkins & George Washington University Orthopaedic Physical Therapy Residency Program
"Think about every other sport and setup. Take for instance football. If an offensive or defensive lineman does not know how to setup correctly on the line of scrimmage, learning hand techniques would be worthless because if they guys setup was off, he would be on his backside in a second. Golf's the same way. Without a proper setup, most golfers don't have a prayer. The rounded spine makes it impossible to turn and swing the club effectively and they also wonder why they have back pain. Not only does BAKBŌN make you setup like a champion, but it's going to finally make consistency something that's attainable. Not to mention, your back will thank you for it as well!"
– Kyle Morris Founder, The Golf Room (Nominated Top 50 Best Instructors in the USA by Golf Digest)
"The pandemic of pandemics is happening right before my eyes... it's poor posture! Especially visible in our younger children and seniors. Poor posture can lead to muscle aches, joint pain, and cause excess stress on the nervous system. The nervous system controls every cell and tissue of the body. BAKBŌN is one of the tools I use to help demonstrate and correct spinal, muscle, joint imbalances, and improve the function of the nervous system."
– Dr. Jeffrey Tucker, Past-President American Chiropractic Association Rehab Council, Columnist Dynamic Chiropractic magazine, Author The American Chiropractor and Chiropractic Economics magazines

"I think it has been such a great tool to use for people of all ages who are having difficulties with their body mechanics or any sort of back pain. It is such a simple, easy to use device that truly can help people improve their body mechanics with all sorts of activities of daily living, while also assisting with pain relief. I look forward to continuing to use this with my patients in order to help get them back to doing whatever it is that they love to do."
– Joshua Schwartz, PT, DPT, CSCS (Physical Therapist, Certified Strength and Conditioning Specialist)

"It's a coaching multiplier. With BAKBŌN you have a coach on your back providing the necessary cueing, allowing me to focus on additional movements, maximize my time with clients and deliver real, long-lasting results."
– Mark Shropshire, President/CEO Shropshire Sports Training, Co-author Original Strength Performance: The Next Level